Variable speed compressors, use an intelligent drive system to continuously alter the motor speed to match the air demand. The drive controls the speed of the unit, fluctuating the amount of power that is used, but also fluctuating the amount of output (flow).

The current output of a compressor, related to it's maximum output is what is referred to by the % load. When a compressor is operating on a % load of 100, it is fully loaded. When a compressor is not producing any air, it has a % load of 0.

The % load for an asset is displayed at the top left of the 'health' and 'performance' page.

It is calculated by dividing the current displayed flow by the highest flow value, inserted in the compressor performance data. See example below: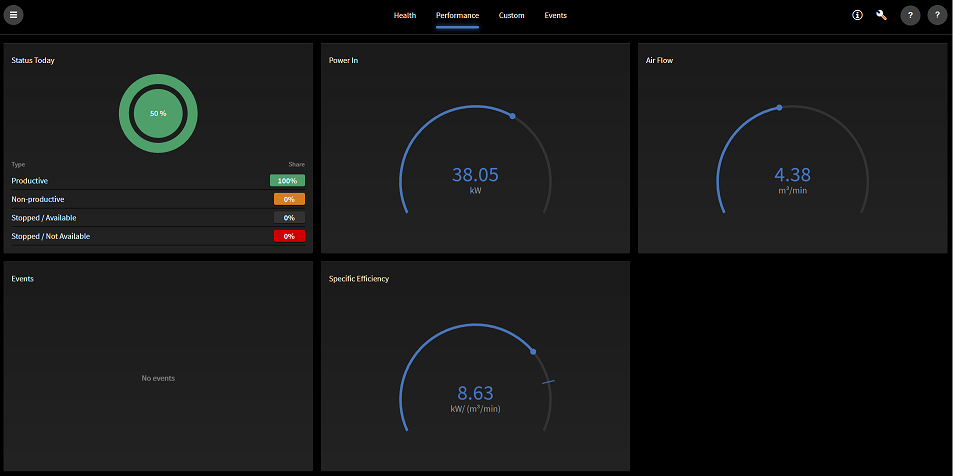 Current Output (Air flow) = 4.38

Highest data point in the Compressor performance table: 8.75

4.38/8.75 = 0,50 (or = 50%)